Champions of Care
Building Healthy Communities With the New Orleans Saints and Pelicans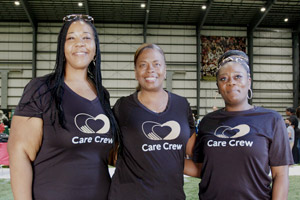 AmeriHealth Caritas Louisiana is proud to partner with the New Orleans Saints and New Orleans Pelicans to raise awareness about key health issues and encourage our members to maintain healthy lifestyles. While our Care Crew is well-known for its education events and community outreach, our work with these partners is allowing us to touch even more lives across our community. Just as our two home teams are committed to achieving excellence and making Louisiana proud, so are we!
Here at AmeriHealth Caritas Louisiana, we are fiercely passionate about the people of Louisiana and pursuing our mission to help people get care, stay well, and build healthy communities. We are excited about this partnership and encourage you to join in the fun!
Upcoming Events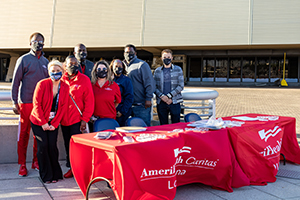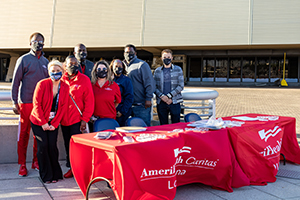 October 20, 2022
Saints vs. Cardinals, AmeriHealth Caritas Louisiana Community Center Watch Party.
Learn more (PDF).
Previous Events
August 13, 2022
Back to School, Back to Football Health Expo
Play the video


Saints and Pelicans personnel are also partnering with our Care Crew to provide fun health education events that focus on physical activity and preventive screening. Find some of our year one highlights below!
Health Education and Awareness
New Orleans Saints wide receiver Tre'Quan Smith has been a great partner to work with — engaging in community service and helping us raise awareness about diabetes and maintaining a healthy lifestyle.
In fact, Tre'Quan is so passionate about diabetes that he chose to draw attention to this issue through the NFL's My Cause My Cleats initiative.
This past year, we celebrated NBA Fit Week with the New Orleans Pelicans. We worked together to share practical tips on nutrition, exercise, mental health, and overall well-being. For Mental Health Awareness Month, we sponsored a Mental Health Monday series to draw extra attention to specific topics and challenges concerning mental health.
Like the Pelicans, we want to help ensure residents across Louisiana have the information they need to live happy and healthy lives.
Community Service and Outreach
Following Hurricane Ida, AmeriHealth Caritas Louisiana Care Crew associates worked together with the United Way of Southeast Louisiana and St. John United Way to provide much-needed hurricane relief supplies to residents of LaPlace and surrounding communities.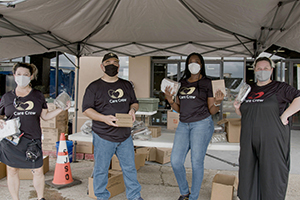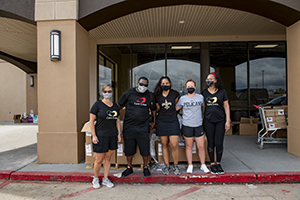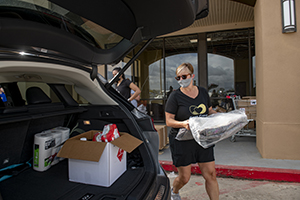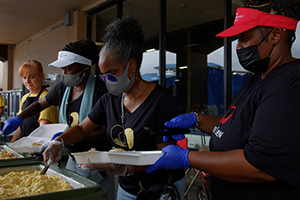 Ahead of the New Year's Day holiday, Tre'Quan Smith and other Saints personnel joined the AmeriHealth Caritas Louisiana Care Crew to distribute meals and share information about the New Orleans Community Wellness and Opportunity Center. We had the opportunity to meet dozens of nearby residents and supply them with some of the items they needed to prepare their New Year's Day meals.