Senior Staff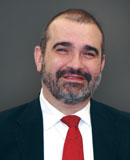 Kyle Viator
Market President
As Market President of AmeriHealth Caritas Louisiana, Kyle C. Viator is responsible for the strategic direction, growth, and leadership of AmeriHealth Caritas Louisiana, including the daily operations of the Member Services, Provider Services, Network Management, Information Services, Quality, Care Management, Community Education, Regulatory, and Legislative Affairs departments.
Kyle joined AmeriHealth Caritas Louisiana in June 2014 as Director of Plan Operations and Administration, a role in which he managed the plan's business systems, community education, and provider operations areas.
He has 13 years of experience with multiple Louisiana health care organizations, including 10 years at the state's Department of Health and Hospitals (now the Louisiana Department of Health), many of which were spent working directly on the state's Medicaid and CHIP programs. He was a leader in the state's effort to dramatically reduce its rate of uninsured children from more than 20 percent to less than 5 percent.
From 2009 to 2011, he was the Deputy Medicaid Director, overseeing the agency's $6.5 billion budget for Medicaid administration and services that provided care to over 1 million members.
Kyle holds Bachelor of Arts and Master of Public Administration degrees from Louisiana State University.
Read more

Read less

of Kyle Viator's bio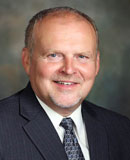 Rodney Wise, M.D., F.A.C.O.G.
Market Chief Medical Officer
As Chief Medical Officer, Dr. Rodney Wise is continuing his career-long devotion to improving health outcomes in Louisiana, especially for women and children. A graduate of Northwestern State University in Natchitoches, Louisiana, and Louisiana State University (LSU) School of Medicine, Dr. Wise completed his residency in OB/GYN at LSU Health Sciences Center (LSUHSC) in Shreveport and served on the OB/GYN faculty there.
From 2009 to 2012, he was the Medicaid Medical Director for the Louisiana Department of Health. Dr. Wise currently serves on the Louisiana Commission on Perinatal Care and Prevention of Infant Mortality.
Read more

Read less

of Rodney Wise, M.D., F.A.C.O.G.'s bio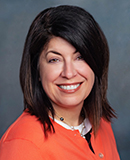 Lesli Boudreaux
Director, Compliance & Regulatory Affairs
Lesli Boudreaux joined AmeriHealth Caritas Louisiana as Director of Compliance and Regulatory Affairs in January 2019.
She has a wealth of experience in Medicaid, including more than two decades with the Louisiana Department of Health. Lesli worked in Medicaid eligibility for more than 10 years before transitioning to Medicaid Managed Care plan relations. Her duties included oversight of the Enrollment Broker, MCO grievances and appeals. Lesli holds a Bachelor of Arts degree in secondary education from University of Southwest Louisiana (now University of Louisiana, Lafayette).
Read more

Read less

of Lesli Boudreaux's bio

Clarence Grant
Director, Provider Network Management
Clarence Grant brings a wealth of knowledge and experience into his role as Director of Provider Network Management with healthcare industry experience that spans over 14 years. His background includes Provider Relations, Network Development and Operations Management. Clarence is a Southern University Graduate and native of Baton Rouge, LA.
Clarence has worked with potential and existing stakeholders on credentialing and contracting processes to promote positive business relationships and growth partnerships to effectively execute on market growth initiatives. His extensive knowledge of Provider Engagement and Value Based Agreements provides key skillsets for negotiating complex and competitive provider contracts.
Clarence brings expertise in overseeing Provider Data Management to reduce subsequent, negative impacts on claim processing. He has worked with multiple provider types, to include Hospital Systems, Behavioral Health facilities, RHCs, FQHCs, and Ancillary providers.
Clarence is a member the American Society of Public Administrators (ASPA), the American Public Health Association, the Henry Kaiser Family Foundation, and the American College of Healthcare Executives (ACHE).
Read more

Read less

of Clarence Grant's bio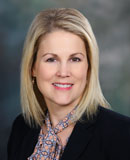 Tricia Grayson
Director, Communications & Marketing
A former journalist, Tricia Grayson came to AmeriHealth Caritas Louisiana in March 2016 with more than 20 years of experience in marketing, communications, and public relations. Her background includes coordinating national media and grassroots efforts on Capitol Hill in support of Medicare Advantage.
She has been awarded for her efforts with the senior fitness program SilverSneakers®, as well as for her work to educate Louisianans on the move to Medicaid managed care. In 2013, Grayson was recognized by the Shreveport Chamber of Commerce as one of northwest Louisiana's top business professionals. In 2017, she earned an Accreditation in Public Relations, and in 2018 she was recognized by the Southern Public Relations Federation as a Senior Practitioner. Tricia holds a Bachelor of Arts degree in public relations from Louisiana State University ― Shreveport.
Read more

Read less

of Tricia Grayson's bio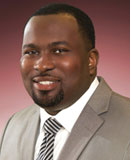 Grover Harrison III
Director, Community Education
A lifelong resident of West Baton Rouge, Grover Harrison attended Southern University on a full academic and athletic scholarship and graduated with a bachelor degree in education. His career highlights include being an educator and coach for West Baton Rouge and Iberville Parish school systems, as well as mentoring community youth.
He has served on many advisory boards and is the former president of the South Baton Rouge Kiwanis Club. Before joining AmeriHealth Caritas Louisiana, Harrison served as Program Director and then Executive Director at the Baranco-Clark YMCA in Baton Rouge for eight years.
Read more

Read less

of Grover Harrison III's bio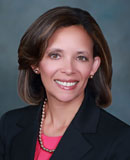 Shannan Herring
Director, Finance
Shannan Herring is responsible for the accounting and finance operations of AmeriHealth Caritas Louisiana, including budget development, accounting systems, financial reporting, and all financial audit activities.
Shannan has more than 20 years of financial experience in the health care industry, working in hospital accounting as well as commercial health insurance. Before joining AmeriHealth Caritas Louisiana in 2017, she was the Director of Accounting for Coventry Health Care of Louisiana and Senior Controller for Physicians Medical Center. Shannan holds a Bachelor of Science degree in accounting from the University of New Orleans.
Read more

Read less

of Shannan Herring's bio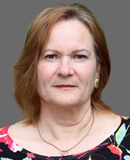 Betty Muller, M.D.
Behavioral Health Medical Director
Dr. Betty Muller has been a child and adolescent psychiatrist since 1984 and is board-certified in psychiatry and child and adolescent psychiatry. She joined AmeriHealth Caritas Louisiana in 2016.
Dr. Muller received her undergraduate degree from Louisiana State University and graduated from Tulane University School of Medicine in 1978. She completed her psychiatry training at Vanderbilt Medical Center and then her child and adolescent psychiatry training in Denver. She joined the psychiatry faculty at Tulane University Medical Center in 1984.
Since 1984, Dr. Muller has been a child and adolescent psychiatric consultant in a wide variety of settings, including schools in Orleans and Lafourche parishes, mental health centers, child and adolescent psychiatric inpatient units, school-based health clinics, Louisiana state residential facilities for the developmentally delayed and disabled, and intensive outpatient treatment and support programs for people with developmental disabilities. From 1985 to 2004, Dr. Muller was the Training Director for the Child and Adolescent Psychiatry Training Program at Tulane.
Read more

Read less

of Betty Muller, M.D.'s bio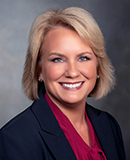 Kelli Nolan
Director, Provider Network Operations
Kelli Nolan has more than 10 years of experience with managed care organization startups. Before joining AmeriHealth Caritas Louisiana in 2011, she worked managed care Medicaid as the Louisiana Fiscal Intermediary in Provider Services.
In 2012, Kelli was promoted to Provider Network Manager and then promoted to Director of Provider Network Operations in 2015.
Read more

Read less

of Kelli Nolan's bio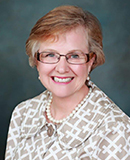 Tivis Nuzzolillo
Human Resources Business Partner
Tivis Nuzzolillo collaborates with management teams and Human Resources management at AmeriHealth Caritas Louisiana. She supports strategic staff planning, helping to identify and acquire high-performing individuals for various roles within the managed care organization.
Tivis has a degree in business administration from Delta University and is trained on multiple project management platforms and software. After retiring from the airline industry, she provided human resources services for Coventry Health Care (Aetna) in Louisiana, Tennessee, and Texas.
Read more

Read less

of Tivis Nuzzolillo's bio

Lori Payne
Director, Health Equity Program
As Health Equity Program Director, Lori Payne works to embed health equity across the organization by making equity a part of internal processes, quality improvement and population health initiatives, member engagement practices, provider relationships, program innovation, external partnerships, and overall organization performance.
She spearheads development of health equity practices and policies that improve outcomes for AmeriHealth Caritas Louisiana's diverse populations.
Read more

Read less

of Lori Payne's bio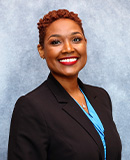 Jeanine Plante, Pharm.D.
Market Pharmacist
As Market Pharmacist, Jeanine Plante's responsibilities include serving as a liaison between AmeriHealth Caritas Louisiana and the Louisiana Department of Health as well as overseeing the activities of our Pharmacy Benefits Manager, PerformRx. She is a key resource for colleagues, providers and community pharmacists. Jeanine serves as the point of contact with the local pharmacies in Louisiana to help address any concerns that the pharmacists may have.
Jeanine is a graduate of the University of Houston and Xavier University of Louisiana where she received her pharmacy degree in May 2007. Jeanine brings extensive experience from different aspects of the pharmacy industry. She began her career at Walgreens as a pharmacy student and continued with the company as a retail pharmacist upon graduation. She was quickly promoted to Pharmacy Manager and held that position for two years before joining Ochsner Medical Center ― Baton Rouge as a staff pharmacist. Jeanine joined AmeriHealth Caritas Louisiana in 2015 and currently serves on the Medicaid Pharmacy Advisory Council.
Read more

Read less

of Jeanine Plante, Pharm.D.'s bio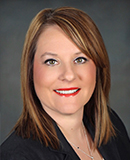 Mary Scorsone
Director, Quality Management
Mary Scorsone is responsible for the ongoing development, implementation, measurement, and improvement of AmeriHealth Caritas Louisiana's Quality Management Program.
Scorsone has more than 20 years of experience working in both clinical and administrative capacities within the health care industry. As Quality Manager for the Louisiana Department of Health and Hospitals (now Louisiana Department of Health), she was instrumental in the implementation and readiness of the Bayou Health Coordinated Care Networks. Most recently, she was a clinical protocol advisor at Blue Cross Blue Shield of Louisiana where she researched and conducted systemic literature reviews of multiple data and clinical sources to develop new actionable clinical protocols to support population health activities.
Read more

Read less

of Mary Scorsone's bio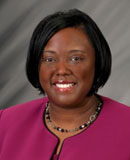 Yolonda Spooner, M.D.
Network Medical Director
Dr. Spooner is board-certified in Family Medicine and has over 20 years of combined clinical practice and administrative experience. She joined AmeriHealth Caritas in 2012, initially in the role of Network Medical Director and later transitioned into her current role in the utilization management department.
Dr. Spooner received her undergraduate degree from Vassar College, Poughkeepsie, NY and her medical degree from Medical College of Pennsylvania. She completed her internship and residency in Family Medicine at Baton Rouge General Medical Center.
Dr. Spooner came to AmeriHealth Caritas from the Baton Rouge General Medical Center Family Medicine Residency Program where she served as medical director for the Family Health Center's north and south locations and was a member of the Family Medicine faculty. Earlier in her career, Dr. Spooner practiced in various settings such as a primary care group practice, veterans' outpatient clinic, university student health center, emergency department/urgent care and residency education.
Read more

Read less

of Yolonda Spooner, M.D.'s bio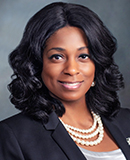 Rachel Weary, R.N., B.S.N., M.S.N.
Director, Integrated Care Management
Rachel Weary is a Louisiana native with 24 years extensive Nursing experiences in different Louisiana Health systems. She has worked in Pediatric Medical Surgical Nursing, Pediatric Intensive Care, Skilled Nursing Rehabilitation, Behavioral Health Services, Community Home Health services, and long-term supports and services under Louisiana Office of Citizens with Developmental Disabilities including a Stabilization Unit.
Rachel is responsible for the leadership, direction, and strategic vision for AmeriHealth Caritas Louisiana's Integrated Care Management team. She holds a Bachelor of Science in Nursing from Dillard University New Orleans and a Master of Science in Nursing in Health Care Administration from the University of Phoenix. She has served as Director of Integrated Health Care Management since January 2013. Before working with AmeriHealth Caritas Louisiana, she was the Director of Nursing at Northlake Supports and Services Center and previous Director of Nursing for Ochsner Health System Home Health.
Read more

Read less

of Rachel Weary, R.N., B.S.N., M.S.N.'s bio
Trampas Cranford
Director, Data and Tech Services
Trampas Cranford joined AmeriHealth Caritas in January 2012. Prior to becoming Director of Data and Technical Services in March 2021, he was in Enterprise Analytics and held the title of Manager, Plan Analytics.
Before joining AmeriHealth, he worked for a surgical hospital responsible for reporting and all functions of IT. He graduated from Southeastern University in Applied Mathematics.
Read more

Read less

of Trampas Cranford's bio