"On the Move" Events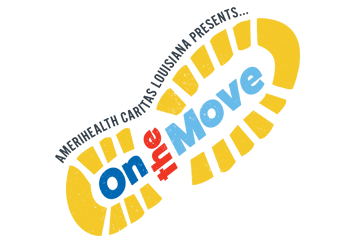 Have fun, learn tips for healthy living, and get on the move!
"On the Move," presented by AmeriHealth Caritas Louisiana, is a series of events that will teach adults and children how healthy activities can be fun. Get a health screening and try your hand at activities like karate and Zumba® at no cost.
Staying healthy should be fun! There will be health care providers at each event to provide health information and show you how to live a healthy, active life.
Event Details
We're hosting "On the Move" events all across the state. Find an event in your area and join us for a day of learning and fun.
All events are open to the public at no cost!
The next On the Move will be held in Tallulah on Saturday, August 24, 2019, from 10 a.m. – 2 p.m. at Wright Elementary School, 809 Wyche Street, Tallulah, LA 71282.